Help Scoop.co.nz To Fly In 2015
NZ $36,874 pledged
---
321 people pledged
---
Closed
---
NZ $30,000 minimum target
---
This campaign was successful and closed on 29/03/2015 at 10:16 PM.
Make a Pledge
Help Scoop.co.nz To Fly In 2015
Project 2015-02-14 17:43:35 +1300
Introduction
Thank you for coming to Scoop's "Operation Chrysalis" Crowdfunding page. On the right you will find a bunch of rewards for your generosity, whether it be small or large (NOTE: A commemorative "Operation Chrysalis" thank you certificate will be emailed to all pledgers)
At Scoop we believe that access to independent news and investigative journalism is a public right that is essential for democracy to thrive. But it is a public right that is eroding. Digital technology now enables a business model to be developed that makes news freely accessible to all citizens, and in which the news apparatus itself can be transparent. Creating this new kind of news organisation is what "Operation Chrysalis" is all about. We are taking a bold step to preserve the public right to access news.  
We plan to transform into a not-for-profit media organisation held for the benefit of all NZers, accountable to the community of news communicators and consumers it serves.
Scoop is NZ's oldest and largest independent online news service. We have described ourselves as fiercely independent for more than a decade and we would like to stay that way. For 16 years we have honoured NZers participation in Scoop through commitment to public good purposes and holding the powerful to account.
This year, like a caterpillar metamorphosing into a butterfly we want to grow wings and fly. By making Scoop's connection to the public and contributors more explicit we hope to achieve the level of support and sustainability that will enable Scoop to fly as a community asset. 
Scoop is seeking one-off funding of $30,000 to enable this transformation 
We - the Scoop family - are seeking your financial support to help facilitate the gift of Scoop.co.nz from its current owners to a new structure.
Our initial target in this campaign is for $30,000 and that money will be used to:
Consult with the parties who will become guardians of Scoop in public ownership;
Recruit, induct and establish a new leadership team of social entrepreneurs who will ultimately take on responsibility for piloting THE NEW SCOOP into the next decade;
Support the refocusing of Scoop's business activities towards providing value added services to our communications clients.
( Click Here For FAQ Answers - E.G.  Who are the parties? What will guardianship look like? Where will the new leadership team be found? Why are they needed? or Submit A Question )
Having reached our initial funding target of $30,000 we are now targetting our first Stretch Goal - funding for a more mobile friendly Scoop - something we know our readers want as they asked for it in our Scoop Reader Survey.
Stretch Goals - UPDATED 17th March
As our readers, clients and supporters have well and truly entered into the spirit of "Operation Chrysalis"  there is more we can offer if we can raise more money!
If we raise more than $50,000 in this campaign we will immediately BEGIN WORK on a responsive design ( i.e. mobile device friendly) refresh of the Scoop website.
As of 17th March this is now new active target - to achieve by the closing date for this crowd funding exercise on Sunday 29th March. We are already in the process of lining up some developers to work on the first phase of this project which will add responsitivity to Scoop's main navigational pages - making them much easier to use on mobile devices such as phones and tablets. 
If we raise more than $70,000 in this campaign we will immediately begin work on some enhanced features to provide greater value to our contributors and community. For example:
Integrating new tools to enable contributors to amplify their news via social networks and online, and tools to send news to targetted traditional media organisations;
Develop new tools to provide a) analytics on the readership of each contributor's content & b) trace the propagation of news ideas through the internet.
Build "news curation" tools to enable engaged readers to add value to Scoop content. 
If we raise more than $100,000 in this campaign we will COMPLETE a stage one responsive design refresh in 2015. 
[Note: We will consult with our readers and clients before we proceed with these projects. We want to allocate our innovation resources to what our community wants.]

OK. 
So why should I support Scoop's transformation?
Short answer. Because it already works and provides you with free access to news you can use. It is a proven foundation capable of protecting access to news as a public right in a very efficient fashion.
Scoop is already addressing the information deficit that the internet's disruption of traditional media is causing. With a large and influential audience, deep connections into the emerging NZ digital news media scene, and close relationships with civil society, Scoop is the best opportunity to build a new kind of news service, fit for the 21st century.
Each work day Scoop and its sub-sites publish around 230 pages, a combination of editorial submissions, news reports, multi-media content, press releases and speeches. With 4 million inbound links and a similar number of outbound links Scoop is a very large distributor of Google authority - making the rest of the NZ web more discoverable via search.  When Scoop publishes a press release it is made available to an audience of over 250,000 NZers each month, an online readership comparable with that of the state owned broadcaster Radio New Zealand.
Scoop has been a collaborative project for 16 years.
Through publishing the public statements of anyone and everyone we have brought together nearly every New Zealand institution and a host of politicians, NGOs, social activist and businesses. Scoop has become the default online information highway connecting NZ's Parliament, its Governmental agencies, the business community and civil society.  In doing so it has enabled each of these important parts of NZ society to know what each other is doing - as well as all of the rest of us. Scoop also provides an exceedingly useful, and freely publicly accessible, 700,000 page, full-text 15-years-deep news database fully indexed by Google, thereby providing the most accessible repository of fact-checking information available on the NZ web. This assists us all to participate in decisions which affect us on an informed basis.
Scoop is about empowerment, plurality of viewpoints, debate and equality of access to the fruits of the information age.
Scoop is a big-tent, a home to all views (provided they are not defamatory or denigrating). Our mission is "to be an agent of positive change" and for 16 years we have sought to achieve this mission by providing every voice in NZ access to a platform to express themselves, and every news consumer an insider's view of the news creation process. This contrasts with traditional media entities which are about curating content and gate-keeping messages.
Well known media commentator Russell Brown and long time Scoop ally has described Scoop as the "Home of NZ's National Argument", a description which aptly describes the role that Scoop plays in NZ society. Scoop's readers visit Scoop mostly while working and many are involved with the central nervous system of NZ decision making. We know from our reader survey that these readers find Scoop, important and valuable to their work and very reliable. We also know from this survey that they overwhelmingly consider that maintaining access to a resource such as Scoop is an important public good objective.
Supporting Scoop as a Client
Running in parallel with our Crowdfunding campaign, Scoop's business development team are conducting a sales drive for Scoop's commercial services
Scoop sells a range of commercial information products (other than advertising) which you can buy and which provide significant additional value to professional communications and communicators. Yet, perhaps because Scoop's free offerings are so useful, we have struggled to achieve a broad enough base of commercial relationships.
Through the changes to Scoop's ownership being made as part of "Operation Chrysalis", Scoop seeks to create a new basis for our relationship with our valued clients. Our hope is that businesses, NGOs and news consumers alike will be more comfortable about sharing their content, and also investing their precious communications resources in a community owned social enterprise which:
delivers them value,
is accountable to the community not shareholders,
reinvests its profits in building better services and more quality news, and
has a social purpose at its heart and cannot be bought by the highest bidder.
If you are a business user of Scoop who routinely uses Scoop for business purposes, or whose press releases Scoop regularly publishes we would love to hear from you so we can pitch our business solutions to you. Please contact Steven Wood or Alastair Thompson at [email protected]. You will see in the rewards section (on the right) that you can also purchase Scoop services (at a discounted rate) through this pledgeme campaign. 
Scoop's Team
Scoop is a small and highly efficient operation. The Scoop Team is led by co-founder, Editor & Publisher Alastair Thompson, a journalist with 26 years of experience reporting mainly on politics and business. For the past decade Scoop's production and front page story selection has been primarily managed by News Editor Lyndon Hood a stellar satirist who in his spare time is an improv performer. Sales and customer relations have been the department of Business Development Manager Steven Wood for the past 5 and half years. Probably the best known member of the Scoop editorial team is legendary reporter and Political Editor Gordon Campbell who splits his time between Scoop and his own editorial magazine project Werewolf.co.nz.  The editorial team is rounded out with Duty Editor Jackie Little,  Wellington Scoop Editor Lindsay Shelton who edits the Wellington.scoop.co.nz website and Editorial Intern Jeremy Wilkinson. (NOTE: Scoop also publishes several websites in joint ventures with other media companies and bloggers including ParliamentToday.co.nz (with InHouse Broadcasting)  , Pacific.scoop.co.nz (with AUT's Pacific Media Center) , Community.scoop.co.nz (with Comm Voices) and Business.scoop.co.nz (with BusinessDesk) and Books.scoop.co.nz (with Alison McCulloch). 
Get Involved
Finally, as this campaign is at its heart about forming a stronger engagement with our community. Here are few of the current opportunities to engage with us :
Please support Scoop's "Operation Chrysalis" to help reinvent Scoop.co.nz - NZ's best opportunity to build a news service fit for the 21st century. Please help Scoop to create a future-proofed news media which reflects NZ's values and serves its needs.
Comments
You need to pledge to see this update.
You need to pledge to see this update.
Funded! Stretch Goal : $10k To Fund A Demonstration Of What Crowd Funded Investigative Journalism Can Do
17/11/2015 at 10:37 AM
 Scoop Foundation @PledgeMe Campaign Update #4
Bullseye Hit, The Scoop Foundation PledgeMe Launch Project Reaches It's Goal!
Stretch Goal : $10k To Fund A Demonstration Of What Crowd Funded Investigative Journalism Can Do
Dear Wonderful Supporters of the Scoop Foundation,
You made this happen. 714 Pledges . Thank you. Thank you. Thank you.
You have saved Scoop.co.nz, and given us a fighting chance of completing the epic project we set out on last December to create a new kind of news organisation for the people of New Zealand. Your news organisation.
Many of you have given twice and some of you three times. We are blown away by the support we have received. But now we have succeeded there is a whole new set of challenges ahead.
There's something special about the crystallisation of a crowd funding campaign hitting its goal - a sense of opportunity and anticipation. We're now up to 714 Pledges and still going strong. $52,496 raised and counting.  
Now we have a cunning plan to keep up the momentum until this campaign closes at 11pm tonight.
We would love you to help (if you like the plan of course). As always you should do this by pledging or by letting people know what we are doing via email or social media channels.
$10k To Fund An Investigative Journalism Look Inside The NZ Police's Rawshark Investigation
Yesterday we published an announcement on Scoop, celebrating our success and announcing a stretch goal to raise $10k  today towards the Scoop Foundation's first investigative journalism grant. Making grants like this has always been the original plan to for the Scoop Foundation. Grants which enable important pieces of journalistic work to be undertaken.
Today we plan to put all our efforts into hitting this goal and making this happen.
At midday today we plan to announce that this $10k will be used to assemble a team to look more deeply inside the full evidence bundle from the Nicky Hager Police Raid file which Scoop published on Friday. We plan to look back at how the police operation to catch Rawshark unfolded inside the New Zealand Police, and how it led to a raid on NZ's pre-eminent investigative journalist just weeks after the general election. (NOTE:  We hope to find a mainstream news publisher to work with on this project in the same way that Pro-publica does in the US. So far the NZ Herald has published two stories based on the court papers that Scoop obtained by way of request to presiding Judge Clifford J.)
Watch out for a public announcement of this plan on the Scoop.co.nz front page around midday when we will be going public with details of the final 11 hours of the Pldg.me/Scoop "1000 Kiwis" campaign.
Yes this plan will be a little controversial. But that is what journalism is supposed to be. Challenging the powerful and providing help to the afflicted.
So far we are at $52,500 already and therefore have already raised $2500 or 25% of the $10k we intend to invest in this story.
Inside The Hunt for Rawshark - The Story So Far
Hager Case File Part 2 - Scoop.co.nz - 14 November
Handling of Slater gripe stunned cop - NZ Herald (David Fisher)
Hager Case File Part 1 - Scoop.co.nz - 24 October
Hager intrusion details - NZ Herald (David Fisher)
Hager seeks 'full and frank disclosure' - NZ Herald (David Fisher)
Cops got Hager data without court order - NZ Herald (David Fisher)
Alastair Thompson
Scoop Editor
Trustee The Scoop Foundation for Public Interest Journalism
We're Now Approaching 64% Of Target - Reward Details, Spooky Party & Scoop Hui Announced
10/11/2015 at 6:31 PM
Scoop Foundation @PledgeMe Campaign Update #3
Thanks to you our wonderful supporters on Pledgeme we are now approaching 64% of our crowdfunding target! Thank you so much for getting us this far. The sharing of facebook posts strategy appears to be working well
As of this afternoon we have had an amazing 407 pledges and a total of $31,658 Pledged. And we are well on our way to finding our first 1000 members with only 300 more required.  
Save The Date - 1st Ever Scoop Hui This Weekend
Putting together a community of support around the new Scoop Foundation is perhaps the biggest non-financial challenge that our collective effort faces.
This Sunday we are having a Scoop Hui in Wellington to get this underway. It will be the first formal gathering called together by what we are calling The Fellowship of Scoop, the name we are giving to the group of people who will work closely with and in the new Scoop Foundation and related ventures.
Our meeting this Sunday will be an opportunity for us to get together, like-minded Kiwis who believe in democracy, freedom and the importance of a free media who are supporting efforts to ensure NZ remains an informed participatory democracy. We will answer your questions and try to workshop some answers to some of the challenges we face.
The details are:
Scoop Public Meeting

Date: Sunday November 15th

Time: 2pm-3pm

Scoop Members and Contributors Meeting

Date: Sunday November 15th

Time: 3pm-4pm

Venue: St Andrews on the Terrace, Church Hall, 30 The Terrace, Wellington.

N.B. The entrance to the hall is on the right hand side of the Church.
If you are in Wellington on the weekend and can make it along we very much look forward to meeting you there. Please bring interested friends, collleagues or family. There will be a Facebook event established for the event which you will find linked on the Scoop Independent News Facebook homepage shortly.
More Reward Details Revealed
Today we also released some new details about the rewards we are offering and commenced advertising them too.
Firstly there is our Friday the 13th "Lucky for Some" Batterfly Ball (CLICK for details)
RadioActiveFM has kindly agreed to help us promote the event and we are working on lining up a DJ and sound system. It will be an opportunity to meet some of the Scoop Team in a social environment and to toast the beginning of a new era in NZ news media.
Also today we have also posted an update on Scoop containing design details for our  Limited Edition Fine Art-Ts And Certificates.
We hope you like the wonderful designs which are our first shot at using fine art to fund fine news as much as we do.
And Finally, Please Help Us Spread The Word
We're still looking for more Kiwis (300 more for this campaign) who believe in democracy, freedom and the importance of a free media to join the generous individuals who have already become Members of the Scoop Foundation and who are supporting us in our efforts to ensure NZ remains an informed participatory democracy.
Do you know someone who cares about the future of NZ news media and would like to be one of our first 1000 Kiwis? Please tell them how to get involved - http://pldg.me/scoop
Kind Regards
The Scoop PledgeMe Team
Scoop is seeking 1000 Kiwis who care about the future of NZ News media
05/11/2015 at 4:44 PM
 Dear Wonderful Human,
Thankyou for your very generous support during our February "Help Scoop To Fly" crowd funding campaign.
Your generous contributions back then have enabled Scoop to complete "Operation Chrysalis". We have started a public debate about the State of NZ News Media, developed two new revenue streams and transformed into charitable trust.
Three weeks ago we launched a crowd funding campaign for the new Scoop Foundation for Public Interest Journalism. The PledgeMe page for this campaogn can be found at Pldg.me/Scoop.
Now with 12 days to go we have reached 37% of our target. However that means we have 63% of the target to go and we really need your help to get there.
If you are able to donate again to support Scoop's efforts to provide a solution to the news crisis that would be hugely appreciated.
Alternatively you can also assist us by sharing our campaign with friends, family, colleagues and or people who you think will be interested. We only need 600 more members to join the 400 we already have (including many of you) to join us to get this show on the road!
New Campaign Related Editorials From Scoop's Editors
In the most recent developments in the current campaign  Scoop Political Editor Gordon Campbell and I have written editorials which support the the heightened sense of urgency which we are now seeking to communicate to our stakeholders and supporters.
 Sharing links to these editorials on Facebook and in Social Media is another way you can support this campaign. 
"In the current climate, the news that matters – ie, the stuff that isn't just thinly disguised advertorial or infotainment – needs your financial support. It shouldn't be like that, but it is – if the kind of journalism that we care about is going to live to fight another day. It needs subscribers. Oh and besides, think how pleased some scumbags will be if Scoop isn't around anymore. Let's not give them that pleasure."

 - Gordon Campbell on being accountable, and holding the powerful to account

 "The success or failure of Scoop's current PledgeMe campaign is therefore about far more than just the continuation of Scoop's independent news, opinion, analysis and press release publishing venture. Scoop's "Ethical Paywall" is a new approach to looking at the copyright of news which provides a source of revenue for news creators that incentivises the publication of the kind of news and information which supports an informed public and society. None of the other solutions to the news crisis currently on the table do this - and none of them can work at NZ's scale."

-  Alastair Thompson on saving Your Scoop & Introducing The Fellowship Of Scoop
 Sincerely yours
Alastair Thompson
(For The Scoop PledgeMe Campaign team - Olex, Audrey, Howard and Steven)
Scoop is Crowd-funding for the establishment of the Scoop Foundation for Public Interest Journalism. We are looking for a further 600 Kiwis who believe in democracy, freedom and the importance of a free media to join the 400 generous individuals who have already become Members of the Scoop Foundation and who are supporting us in our efforts to ensure NZ remains an informed participatory democracy.
Let us be clear. This is a call to arms. A rally cry.
The support of just 600 more members will give Scoop a fighting chance of surviving the "news crisis" which is affecting all media.
Scoop needs your help, and what is at stake is much more than simply the future of the Scoop.co.nz website.
Information is power and the people are being disconnected from both. Digital disruption to the news business models has the media on a path towards providing a click-bait dystopia dominated by spin doctors.
A new model needs to be found to finance the production and provision of quality public interest news and information services.
Scoop is the only New Zealand publication that has a developed funding model which is capable of sustaining non-advertising-funded quality and timely news and information services.
Scoop needs your help. Join us.
As November begins the Scoop Foundation for Public Interest Journalism now has over 400 financial members (individuals who have contributed towards supporting Scoop), and over 70 organisations accredited to use Scoop commercially.
But we lack sufficient financial resource to complete the transition to our new model -  which is why we're crowdfunding to establish the Scoop Foundation Trust and enable Scoop's new funding model to get established.
If we can raise the number of members to 1000 by the time this campaign closes on November 17th, we will have a fighting chance of completing our transition to become a news organisation funded by accredited organisations and annual individual and corporate memberships.
We've created something both successful and valued - now it is up to you to support the continuation of a professional quality news service which keeps Kiwis informed and facilitates participation in NZ's national debate.
If you agree that we're on the right track, here's how you can help:
1.    Pledge here and become a member for $16 or more.
2.    Tell your friends [link: http://pldge.me/scoop], especially on Facebook (Check out our Facebook Page for material to share)
3.    Encourage your employer (if you use Scoop at work and value it) to subscribe to a licence which will support us to both continue to publish your message to the world - and save journalism - which they can also pay for by way of a pledge (pricing starts at $420)
4.    Volunteer to join the Scoop Team and participate directly in the future of Scoop (including a crew of social media amplifiers) at TakeBackTheNews.nz
Please give generously, share widely and help us ensure that NZ's democracy remains an informed on and helps deliver NZ the resilience it will need to face the challenges the future holds for us all.
What We Are At Risk Of Losing If Scoop Has To Close
For the past 16 years Scoop has given every voice in New Zealand an opportunity to be heard, to speak truth to power, to use words persuasively to bring justice to where it is needed and to illuminate dark places.
For 16 years we have provided a platform for New Zealand to talk to itself about the things that need to be talked about.  Daily 20,000 people access this discussion, 75,000 every week. We send hundreds of thousands of emails each month to newsmakers and those who have a professional interest in news, including the MPs and Parliamentary staff who sit at the heart of the Government.
This is clearly a useful and much used service. And we would like to continue to provide it. But to do so we need your help.
Scoop's Working Solution To The "News Crisis"
As the impact of digital disruption bit hard at the end of 2014, Scoop's advertising orders simply fell off a cliff. The core Scoop team met and decided that Scoop was a  piece of public infrastructure valuable enough to NZ Society to be worth preserving.
Then over the past 11 months of "Operation Chrysalis" we've achieved a series of remarkable breakthroughs which make the possibility of creating a sustainable independent, fiercely independent professional news outlet feasible.
We took a couple of ideas we've been developing for the past three years (charitable status - "The Scoop Foundation Project" - and a new interpretation of creative commons copyright licensing  - our "Ethical Paywall") and  turned them into two new significant revenue streams.
Our efforts reached an important milestone when Scoop formally became a charity six weeks ago on September 16th. So we've already done the hard parts - creating a new business model which is capable of supporting Scoop and building a new legal entity capable of becoming the news community that Scoop needs to become.
16 Days Of Scoop Update (With 1 Day To Go) : Dear Scoop Crowd - Thankyou!
30/06/2015 at 7:58 PM
TO: Scoop Readers
Scoop's first cohort of "Foundation Members" - All 138 Of You - You Rock! .
Scoop.co.nz "Newsagent" Email Subscribers
Scoop.co.nz "Operation Chrysalis" Followers
Scoop.co.nz Readership Survey Participants
Scoop Community Support Crew Members
@ScoopNZ Twitter Followers
Scoop Facebook Page & Scoop Group Subscribers
Pledgers to Scoop's "Help Scoop to Fly" Crowd-funding campaign (in March) 
Pledgers to Scoop's "16 Days of Scoop" Crowd-Selling campaign (currently underway)
FROM: Scoop Editor and Publisher Alastair Thompson on behalf of the Scoop.co.nz team
It appears there are quite a lot of us now! You lot are a truly fantastic crowd.
That said, this is just the beginning of the next chapter of the life of the news network which we call Scoop.co.nz, and we will always welcome more members of the Scoop Crowd. This is what this post is primarily about: a prompt to help grow our Scoop Crowd still further (As well as updating you on the progress of our "16 Days of Scoop" campaign.)
If you are not yet a member of Scoop and are receiving this then please consider joining before 11pm tomorrow (1st July) night. See the details here >> It costs just $16, that's $1 for each year of Scoop's service to informing New Zealand's democracy.
This evening, as I publish this, we are just 15 days into our "16 days of Scoop" campaign and we now have 142 "Foundation Members" of Scoop.
To those of you who have in the past 15 days joined us as members, purchased licences, discussed purchasing licences, tweeted our campaigns, shared them on facebook etc.: Thankyou. You have been marvellous. The collective positive response that we have received from you over the past four months has been amazing.
What we are undertaking here at Scoop.co.nz is no easy task, but the fact that we have so much enthusiastic support certainly makes it easier.
It strongly suggests that there is a very solid group of New Zealanders who really do care about what is happening to the future of news and journalism here in Godzone- and care enough to contribute in money and action towards finding a solution.
And now two months after we pivoted Scoop's business strategy towards deep crowd and user engagement it appears we have proven not one, but two new sources of revenue for the monetisation of Scoop.co.nz's publishing activities.
********
2 Surveys Show NZers Highly Value Public Access To News
This past week Scoop assisted Action Station to release the results of a survey of 3733 of Action Station's membership on their views about The State of NZ News Media. The survey asked a question that Scoop has also been asking of our membership.
"Do you believe that access to news is a public right?"
In the latest survey 99% of Action Station members said yes.
Scoop's earlier reader survey got a similar result, 98% said yes [81% "definitely" yes. 2 respondents said they didn't know].
This also cheers us greatly.
This and the very generous support Scoop has received via membership signups, commercially in sales of licences, in words of encouragement and as donations and membership subscriptions has convinced us that our mission to build a new kind of news company for the digital age, a news company for the people, is one which is we can expect to continue to grow.
********
The 16 Days Of Scoop Are Very Nearly Up - So One Final Request For Your Assistance
The 16 Days of Scoop come to an end at 11pm tomorrow night - 1st July.
We would be keen for as many members as possible to have joined Scoop by that point. We are currently on 140. 200 seems achievable - but only if a bunch of you who receive or read this message decide to take action in the next 24 hours.
We therefore encourage you once again to:
- If you haven't already joined Scoop then please join Scoop as a member for just $16 per annum , or less than 5 cents a day or ;
- Encourage your friends and colleagues to do likewise;
- Help spread the word (on Twitter and Facebook) about Scoop's campaign to change the business model around the provision of news.
Kind Regards
Alastair Thompson
Scoop Editor & Publisher 
Tuesday, 30th June 2015.
16 Years Of Scoop : $16 To Join Scoop As A Founding Member (Operation Chrysalis Update)
23/06/2015 at 4:01 PM
Dear "Help Scoop To Fly" Pledgeme Crowd Funders,
Hopefully by now all those of you who ordered notebooks and t-shirts (Notable, Fashionista and Full Monty Scoopers) have now all received them. And all of you ought to have received a Certificate certifying your support of Scoop's first ever crowd fund. If you haven't let us know at [email protected]
There was an impressive 150 of you who elected to purchase the main rewards and Steven Wood and I got quite a buzz while sending out the first ever Scoop Merchandise shipment to you - our Scoop crowd.
It has been quite an interesting experience these past six months connecting so much more directly with the people who use and value Scoop. Humbling and warming it has been.
But Wait There's More!
16 Days  Of Scoop = Scoop's New Crowd Selling Campaign
Hopefully the observant of you will have noticed our #ScoopSweet16th Birthday celebrations and #16DaysOfScoop Crowd-Selling campaign on Pledgeme. (NOTE: there is an update about progress towards the first crowd-funding objectives on the new Pledgeme page )
This second round of funding is being conducted in order to draw attention to (and help fund a sales push for) Scoop's new "Ethical Paywall" business model.  The good news is that the "Ethical Paywall" project is working. And it changes everything for Scoop - providing us with strong potential
In the seven weeks since the 29 April launch we have been picking up high quality clients and champions of the idea.  Accredited Scoop Organisation Licence holders now include Parliament, The Department of Internal Affairs, Russell McVeagh, Bell Gully, the Turnbull Library. And our endorsees include the Legal Librarians Association.  
Scoop's New Offer : 16 Years of Scoop.co.nz : $16 To Join Scoop As A Member 
(& you - our very first special Scooper Troopers - get to keep your status credits!)
If you visit our NEW CROWD-SELLING PAGE You will see that it costs $16 to become a "Scoop" founding member.  
So far we have 42 members - which is a solid start but one which we hope with your help can get much better  - if all of you signed on as members we would have 363 members which would be awesome.
Scoop's founding members will be kept updated on progress about the "not for profit " structural changes we are making and have the opportunity to participate in discussions around The New Scoop in coming months (we are aiming for a settlement transaction for The New Scoop to take place in August). And when the The New Scoop is incorporated will become Scoop's real founding members.
In the campaign you will see that just like in our first campaign, pledgers can become a Certified Member, A Notable Member (with a Notebook), A Fashionista Member (with a t-shirt)  and Full Monty Member (with both).  As you have already given to us so generously Scoop would be honoured to upgrade the status of your Scoop Membership based on your previous Scooper Status.  
As always please do not hesitate to contact me or Steven Wood with any questions you have about what we are up to at [email protected] 
Kind regards
Alastair Thompson
Scoop Editor and Publisher
Scoop Crowdfunding Update - Some Rewards Being Shipped This Week
27/05/2015 at 1:17 PM
Dear Generous Scoop Crowdfunder,
Several of you have asked about your rewards. The good news is that we have some of them ready to ship.
Notebooks
The notebooks have now arrived back from the printer.
They look like so.
And we are shipping them this week.
T-Shirts
The T-Shirt design is completed and they will be white with a red pattern on them.
I will email all of those who asked for t-shirt rewards about sizes.
Advertising
Finally a brief update on the other rewards. We have run three advertising campaigns which were requested as rewards - all for very worthy causes.
Kind Regards
Alastair Thompson
Scoop.co.nz
We Still Need Your Support - Thanks & There's Still Time To Pledge Till Sunday 11pm
27/03/2015 at 5:52 PM
The Final Countdown - Thanks & There's Still Time To Pledge
Operation Chrysalis Crowdfunding Update #4

From Scoop Publisher Alastair Thompson
Dear Pledgeme Follower or Supporter,
Phew! We are now counting down the hours to the end of this crowd-funding campaign at 11pm on Sunday. Thankyou to all those  who have pledged already. You have been awesome. But this is not over yet.
Your support means we will begin the next stage of this project on Monday to turn Scoop into a not-for-profit news organisation held for the benefit of all New Zealanders - a truly people's news platform. This task is a big task and watch out on Scoop for a "Operation Chrysalis" services sale.
In the Scoop reader survey we did in January 87% of our at-work users said that they either "couldn't do without Scoop" (19%), found it "very useful" (54%), or "useful" (14%). Our challenge in the next few months is to get the busineses and organisations where these readers work to buy our premium services so Scoop are able to continue to sustainably provide an opportunity for every voice to be heard in the National Debate in the decades to come.
And the importance of Scoop continuing to provide its comprehensive and timely news coverage is probably greater than ever before. These are dark days for news. Stuff.co.nz publisher Fairfax has just announced that it is disestablishing the jobs of several of its provincial editors - and it looks as if Yahoo NZ is going to lay off half of its editorial staff too.
As of right now the pledged amount is $33,214 from 274 pledges of an average $121 each. If we can get another 167 pledges of $100 we will get to our $50,000 stretch target. WHICH WOULD BE COMPLETELY AWESOME!
The truth is we can still benefit with every little bit of assistance that you (and your friends) are able to provide.
You can pledge anything from $5 up and every pledge will receive a "Scoop Operation Chrysalis" supporter certificate.
Please tell your friends, and your friends friends, and tell them to tell their friends.
The future of Independent Online Media in NZ is counting on you!
Kind Regards

Alastair Thompson




Scoop Editor & Publisher 




Friday, 27 March 2015
Crowdfund Update : 12 Days Left To Pledge For A Mobile Friendly Scoop
17/03/2015 at 4:51 PM
Initial Target Reached 
12 Days Left To Pledge For A Mobile Friendly Scoop
Operation Chrysalis Crowd Funding Update #3
From Scoop Publisher Alastair Thompson
Dear Scoop Campaign Pledgers and Followers,
Last week was a great week for Scoop's crowd-funding campaign. Two large pledges on Wednesday and Thursday pushed us past our $30,000 initial target and we are now pushing to achieve our first stretch goal, which as you can see, aims to help Scoop.co.nz become mobile device friendly.
A Very Generous Pledge Helps Scoop To Help The Disadvantaged
Last week's rapid progress to target was assisted by a very generous $10,000 anonymous donation which will not only help Scoop, but also help Scoop help the most financially disadvantaged workers in New Zealand and their families.
Our donor purchased an "Esteemed Scoop Supporter Value Pack" and requested that we provide the reward to the "Living Wage" Campaign which calls for employers to become living wage employers paying at least the minimum level necessary "to provide workers and their families with the basic necessities of life". The 2015/2016 living wage rate is $19.25 an hour.
We have informed the Living Wage campaigners who are delighted to have received the support which includes a $15,000 advertising credit to be used during 2015 to support their campaign.
And to our anonymous benefactor we have a message.
Thankyou so very very much.
BUT IT HASN'T FINISHED YET!
Now Please Help Make Scoop Mobile Friendly
When we surveyed our readers in January it was clear that making Scoop more mobile friendly was at the top of their list of improvements they would like us to make to Scoop. Some quotes from survey responses:
"The website is clunky and out of date, and not mobile optimised." 

"[Scoop is] hard to read on mobile and no RSS feeds."

"A Scoop news mobile app for both the Android and Apple stores."
Our log data shows that 30% of Scoop sessions are now coming from phones and tablets so it is indeed time for us to get with the mobile world.
Anticipating getting to the $50,000 target at which we have promised to "immediately BEGIN WORK on a responsive design ( i.e. mobile device friendly) refresh of the Scoop website " we are already in the process of lining up some expertise to help us in this area and hope to get this work started at the beginning of April.
How You Celebrate Reaching Your Pledgeme Target 
As we approached the Pledgeme target Pledgeme's chief bottle washer, the inimitable Anna Guenther informed me that the thing I ought to do on reaching the target was to jump in the Wellington Harbour.
And as it is as a result of following Anna's advice that we have gotten this far in the first place, it seemed like the right thing to do. On hearing the news some good friends came along to watch and to record the event on their portable personal surveillance devices. Here's the video.
Thankyou again to all of those who have pledged.
And if you haven't done so already please do so >> Click Here To Pledge Now!
And please everybody encourage your (facebook) friends, (email) family and (twitter) neighbours to do so also.
Always remember - when it comes to crowd funding - sharing is caring.
Kind Regards

Alastair Thompson

Scoop Editor & Publisher 

 
Update #2 - 42% Funded & An Endorsement From A George Bush I Cabinet Member
28/02/2015 at 2:12 PM
Dear Pledgers and Followers,
11 days into our "Operation Chrysalis" Crowd Funding campaign we are now a little over a quarter of our way through the pledging period and  have reached 42% of our funding goal of $30,000. So we are still on target to reach our target.
We now have 166 pledges with an average pledge size of $76. While notebooks and t-shirts remain the most popular rewards we now have two pledges of a very generous $500 for a "Baby Bear Scoop Value Pack" which provides a reward of Scoop services to a value $700. 
Thankyou all very much for your pledges and for your assistance in emailing friends and posting links to facebook and twitter about our campaign. It is very obvious that this form of outreach works highly effectively.
George Bush I Cabinet Member Endorses Scoop's Crowd Funding
This morning I posted an update on the Scoop Website here. This update focuses on an endorsement which has been posted to the blog of Catherine Austin-Fitts a long time supporter and contributor to Scoop with a very interesting background.
Catherine Austin-Fitts has an illustrious career at the summit of American Finance including a period as Assistant Secretary of Housing in the administration of George Bush the 1st, and as managing director and member of the board of directors of the Wall Street investment bank Dillon, Read & Co. Inc..
Catherine says:
" Scoop's contribution to free press globally is a modern day David and Goliath story.  Great reporting requires great publishers and enlightened owners to back them up – and Scoop has been there for scores of reporters and truthtellers around the world for many years. 

When the courts were not there, Scoop's leadership on outing Enron and the people behind them played a critical role in making sure the court of popular opinion did work. Ditto on early transparency about the US mortgage bubble and fraud and corruption in the US federal finances – thousands of people knew how to protect themselves before the bubble burst.  Scoop changed the course of history with their support of 911 disclosure, UnansweredQuestions and Paul Thompson's timeline, well ahead of the US press.

 All of this while sticking to the nuts and bolts of supporting literate citizens and democratic process in one of the most active, entrepreneurial, engaged countries in the world. You would do me a great honor by joining me in supporting the Scoop crowdfunding effort. No amount is too little. Every contribution is appreciated and counts!" 
Telling The Stories Of Groups Who Are Struggling To Be Heard
Catherine is both an example of - and talks about-  a key editorial philosophy that Scoop has remained true to since it started. Scoop has always sought to tell the stories not just of the powerful but of the powerless and of those who are struggling to be heard. In Catherine's case she had a particularly remarkable story to tell about her own experience and in telling it Scoop helped her to rebuild her life. 
This approach to news has led us to construct a news website which is a voice not for powerful but for rather for all people. And it has led to us doing things like:
-Lending significant support to the TPPA information outreach -  ItsOurFuture.org.nz features a news feed which is automatically powered by Scoop;

-Scoop has also published significantly more content on the plight of the people of West Papua than any other NZ publisher.  and several years ago with David Robie at the AUT Pacific Media Center we launched Pacific.scoop.co.nz a project which provides the most comprehensive coverage of Pacific news and events outside of the Government funded Radio New Zealand International news service;

-In the same spirit when Scoop contributor Julie Webb-Pullman decided move to Gaza in 2012, Scoop set up Gaza.scoop.ps with express objective of improving the ability of the people of Gaza to communicate in English about what has happening to them in a place which  the world had largely turned its back on.
Next Steps - Scoop's Crowd Funding Campaign And NZ Parliament
Next week we plan to amplify our outreach effort by among other things contacting all of NZ's MPs. We alerted them that we were up to something a couple of weeks ago - before we started this. And we now hope that their recent good fortune may make them feel generous towards a publication which is arguably the greatest out-reach mechanism that serves NZ's democracy . 
Parliament is also itself one of Scoop's largest users with Parliamentary staff and MPs reading several thousand pages on Scoop each month. And Parliament is also where Scoop began back in the late 1990s.
In an essay on Scoop published at the end of last year introducing "Operation Chrysalis" I told the first part of "The Story Of Scoop" which recounts, among other things, how Scoop came about.
"At the time I had been in the Press Gallery for three years it was out of this that the idea of Scoop arose. In those days press releases & speeches from political parties were printed out and dropped manually into trays at in the offices of media organisations in the Press Gallery. And then mostly ignored. I suggested a very simple idea to Peter. Why not base a website around publishing those press releases and speeches? This was a rich source of free content and making it available would provide an insight into the heart of how Government worked, and people would likely find this useful. And they did."
The essay also talks in detail about the business drivers behind Scoop and the challenge inherent in providing public good services via a for-profit vehicle. 
You can read more about these things at these links:
Kind Regards
Alastair Thompson
Scoop.co.nz
Editor & Publisher
P.S. During the week this week Scoop News Editor Lyndon Hood made this graphic which I think quite nicely captures a perspective on the troubles a media organisation such as Scoop experiences at the beginning of the 21st Century.
20% in four days is a great way to start! - "Operation Chrysalis" Crowd Funding Update #1
22/02/2015 at 3:01 PM
Dear Campaign Followers,
Thankyou for taking an interest in this campaign and pledging!  
As I write this update it is 2pm on Sunday afternoon (22nd February) - almost exactly four days since we launched this campaign and we have just received a very generous anonymous 100th pledge of $1000 which has taken us to 22% of our target!
We are delighted obviously as a start like this is what a crowd funding campaign needs to succeed. This is partly because success tends to bring media interest and we have also had some nice media coverage in our first few days of campaigning. Our average pledge size of $65 is solid and the t-shirt and notebook awards have had a fair few takers each.
Our social media campaign strategy appears to be working well and we have so far had 1300 views of the video on Facebook and Youtube. Tweets seem to work well to keep the campaign top of mind.
Thankyou to those of you who have tweeted and facebooked about the campaign. 
Media Coverage
On Friday the NBR's Campbell Gibson did a story about the campaign focused on a business aspect of the wider "Operation Chrysalis" exercise which is at the heart of refocusing of Scoop's business strategy - our new "Invisible Paywall". The invisible paywall idea was mentioned briefly in our FAQs on launch and as the campaign develops we will be talking more and more about this.
The article itself was initially behind a paywall but on Saturday it was made available to all as part of NBR's Weekend Review coverage.
This morning Radio New Zealand's Mediawatch show broadcast a fairly lengthy interview with myself (Alastair Thompson) talking about the reasons for taking Scoop into public ownership.
Blog Coverage
And we have also had a few nice blog mentions :
Ian Apperly of StrathmorePark was the first out with the Scoop with this mention.
Jan Rivers From Public Good NZ had this to say about the campaign - News – make it ours! Crowd funding campaign.
On Friday the Standard has opened up a discussion about the crowd funding campaign. (I have offered to answer community members questions.)
And today Pete George at YourNZ.org has had a gander at the campaign and has even transcribed our most excellent video. He appears to be a little skeptical but that may be because he isn't yet a big Scoop reader.
Thankyou again for your pledges and remember there is no limit on the number of times you are allowed to email friends, tweet, facebook or blog about our campaign :)
Alastair Thompson
Scoop.co.nz
Editor & Publisher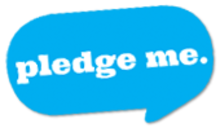 Anonymous pledger
29/03/2015 at 10:16pm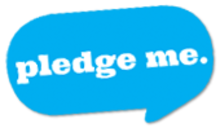 Anonymous pledger
29/03/2015 at 9:30pm

Andrew Ecclestone
29/03/2015 at 9:17pm

ABK
29/03/2015 at 9:14pm

Julia Addison
29/03/2015 at 8:58pm

Mike Suggate
29/03/2015 at 8:33pm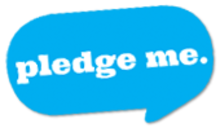 Anonymous pledger
29/03/2015 at 7:38pm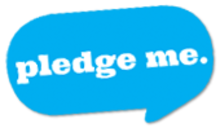 Anonymous pledger
29/03/2015 at 3:18pm

E Medford
29/03/2015 at 2:11pm

Alexander Lencz
29/03/2015 at 2:09pm
Chris Smith
29/03/2015 at 1:46pm

Mary McTavish
29/03/2015 at 1:28pm

MarkRolston
29/03/2015 at 12:21pm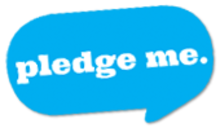 Anonymous pledger
29/03/2015 at 11:51am
"Go Scoop!"

Goodwine
29/03/2015 at 11:07am

Sally Petersen
29/03/2015 at 10:31am

Alan Groves
29/03/2015 at 10:24am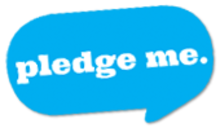 Anonymous pledger
29/03/2015 at 9:56am

Amanda
29/03/2015 at 8:28am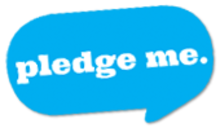 Anonymous pledger
29/03/2015 at 8:07am

Adrian Humm
28/03/2015 at 11:31pm

Ian Shearer
28/03/2015 at 10:43pm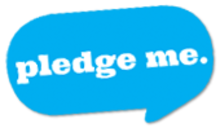 Anonymous pledger
28/03/2015 at 9:56pm
Mandy Hager
28/03/2015 at 9:23pm
"Free independent media is essential to a healthy democracy. Thank you for your work."

Colin McGregor
28/03/2015 at 9:08pm

Adam
28/03/2015 at 8:33pm

ben wybourne
28/03/2015 at 8:20pm

Bruce Ross
28/03/2015 at 7:10pm

Louis Boulanger
28/03/2015 at 5:25pm