RiverWatch – Making a big splash to save our rivers
NZ $50,852 pledged
---
125 people pledged
---
Closed
---
NZ $50,000 minimum target
---
This campaign was successful and closed on 18/09/2017 at 9:00 PM.
Make a Pledge
RiverWatch – Making A Big Splash To Save Our Rivers
Project 2017-05-31 15:42:21 +1200
93% of New Zealanders believe that we have a freshwater crisis – how can we save our rivers?
Water Action Initiative (WAI) NZ has developed an innovative piece of technology, the RiverWatch. A water tester that tests water quality 24/7 and sends the results GPS tagged to the WAI NZ open access website. 
Winner of the 2016 WWF Conservation Award & finalists in the 2017 Wellington Gold Awards
Scientifically accurate data
The RiverWatch water sensor tests many water quality parameters to help determine freshwater health. It tests for:
Temperature
Dissolved oxygen
pH level
Turbidity
Conductivity
Water-soluble nitrates*
Water-soluble phosphates*
E. coli*
*(currently under development)
Above: Early RiverWatch test data by students at Victoria University.
Why do we need water quality data?
Only 8% of Aotearoa's 450,000km of rivers, lakes and streams are tested for water quality. This is because current testing practise is expensive and time consuming. With so little information it is impossible to know if our water is safe to use.
Above: Click to enlarge the above diagram.
Riverwatch keeps watch on our water
The River Watch water sensor has an integrated design, accommodating up to seven interchangeable water quality probes. It is inexpensive, at one tenth the cost of similar sensors on the market. RiverWatch has been developed and manufactured by local people for New Zealand conditions.
The team
Above from left: Joanne Jackson, James Muir, Lila the River Dog, Grant Muir.
Where will the money go?
Milestone 1: Beta Testing $50,000. 
Milestone 2: Design, Testing & Production of Final Prototype Before Commercialisation $100,000
Milestone 3: Commercial production of RiverWatch $200,000
Milestone 1: $50,000
Pledged funds will be used to build ten RiverWatch water sensor that will be sent to selected beta testers throughout New Zealand. Our beta testers will use RiverWatch in their local conditions and report back to us.
Beta testing is an important phase before commercialisation of a product. This will ensure the RiverWatch is optimised for Aotearoa conditions. Because RiverWatch is a scientific instrument, the beta testing phase requires considerable resourcing prior to production of the final prototype.
Milestone 2: $100,000
Pre-production of RiverWatch
Design validation, incorporation of beta testing results into final design and testing
Manufacturing plan, tooling and construction of dies, electronics and web based interface for RiverWatch
Final build and design of RiverWatch.
Milestone 3: $200,000+
RiverWatch Production
Secure manufacturing premises, staff and supply chain
Regulatory submissions, product verification, certification and warranties
Packaging, design, marketing and distribution
Logistics planning, sales and operations
Technical servicing and staff training
Continued research and development for addition of E. coli, Nitrate and Phosphate sensors
Milestone supercalifragilisticexpialidocious: over $350,000 pledged
Expansion of RiverWatch
We believe that Kiwi's care enough about the quality of our freshwater to reach this milestone. This will allow quick and efficient distribution of RiverWatch throughout New Zealand. 
The data collected from RiverWatch will provide a wireframe of information about the quality of our rivers, lakes and streams. Having this information available in real time could ultimately save lives and improve the health of the communities we live in.
This milestone will also allow RiverWatch to continue development of accurate Nitrate, Phosphate and E. coli sensors.
All proceeds from RiverWatch sales will be re-invested back into freshwater conservation for New Zealand's rivers, lakes and streams.
This is a world first, created and manufactured in Aotearoa New Zealand. 
Kaua e kōrero mo te awa, kōrero ki te awa.
Don't talk about the river, talk to the river.
Above: Poster rewards (click to enlarge).
Comments
NEW REWARD!
15/09/2017 at 4:58 PM
We have added a new reward!  You can have your own copy of the award winning RiverDog documentary on DVD.  It is the story of one farmer's fight to save his river with the help of a pack of working dogs.  If you pledge $50 you will receive this award winning film.  There are only 100 available, so do it now.
Race to the top!
14/09/2017 at 4:58 PM
RiverWatch is about our children's future
Declining water quality is something all of us have been seeing for quite some time. Rivers and streams that once used to provide an abundant resource for fishing have, in many cases declined to such an extent that there is no aquatic life left at all. Rivers and lakes that we enjoyed swimming in are now green with algae or muddy brown. This has been the case for my beloved Pahaoa River that runs around my farm in Hinakura. In 2002, it was alive with fish, literally jumping out of the water. Fly rods always hung at the back door, for family and visitors alike to catch a feed.
Ten years later in 2012, the river was dead and devoid of aquatic life. Its fish are long gone, washed up dead on its shores for lack of oxygen and a life-sustaining environment. Over the years I made many attempts to draw this to the attention of the regional council and my neighbouring farmers whose farm practice was a major contributor to the aquatic decline. The river and my concerns appeared on many national television programmes and the award-winning documentary River Dog. Every time I discussed the degradation of the Pahaoa River with those in authority, I was told to 'prove it'. It seems that without sound scientific water quality data from the river nothing could or would be done to enforce the already existing environmental standards.
I was determined to at least try to save this river, as many Kiwis will empathise with me, when it comes to rivers and streams you have your favourites. They become part of your family. You get to know them and love them. And it is heartbreaking when you watch them die. So, with the help of Victoria University's Doctor George Allan and Winston Seah of the Computer Science and Engineering faculty we began the RiverWatch project.
Over the next five years we worked with students to build and develop accurate and robust water quality monitoring technology and data dissemination platform. As we worked on the project we realised how unscientific the water quality data being collected by authorities was. Also, the data was not robust because it was collected at a single point in time and did not reflect the overall condition of where the sample was taken from. We also discovered that turbidity (sedimentation) was the primary cause of habitat loss for aquatic species. In fact, New Zealand has ten times the world average of sedimentation. So much so that water quality testing instruments from other countries, costing tens of thousands of dollars, did not work in our extremely muddy waters. When designing RiverWatch, we refined the testing parameters so that the most useful data was collected. Stuff that is important to swimmers, anglers and human life.
In 2016, we finalised and built our first working RiverWatch prototype. This was tested for accuracy alongside regional council instrumentation and integrated into our data collection platform on the WaiNZ website and RiverWatch app. The prototype was awarded the WWF Conservation Innovation Award 2016 and with the $25,000 award we continued to develop RiverWatch for release into our rivers. We also approached many organisations and farming leaders engaged with water use, but they had little appetite for testing water quality, so we continued to fund RiverWatch from our own resources.
By mid-2017, we had built prototype version three that tests for turbidity, conductivity, temperature, pH level and dissolved oxygen 24/7 at predetermined time intervals. Alongside this, we had also developed an IOT, LoRa communication platform for remote areas and integrated data collection for real time web browser connection.
We now turn to PledgeMe and the New Zealand public, hoping that your support and enthusiasm for clean water would get us to the next stage of RiverWatch development – building ten prototype units for beta testing throughout the country. The campaign finishes on Monday 18 September 2017. Every pledge counts and all we need is 950 people with $20 to make this happen!
Yes! We have an extension.
05/09/2017 at 9:54 AM
Yippee!  We have been granted an extension by the generous people at Pledge Me, to reach our target.  We are now live until Monday 18 September, 9pm.  Thanks to all of you who have supported us and pledged.  We appreciate everything that you do.  Please continue to share our clips with your friends and colleagues.  We only need 1000 pledges of $20 each, to make our target.  Keep up the good work!
- RiverWatch Team.
Feedback from one of our supporters.
04/09/2017 at 11:13 AM
E rere kau mai te awa nui nei
Mai i te kāhui maunga ki Tangaroa
Ko au te awa
Ko te awa ko au.
The river flows 
From the mountains to the sea
I am the river
The river is me.
By caring for our rivers, we are caring for ourselves and the future of our mokopuna.  This is a cool kaupapa - tino pai.
-Ty Kahu
You need to pledge to see this update.
Andre Pinkert (ESR) visits RiverWatch's home (Pahaoa River, Martinborough) to discuss E. coli sensor development.
31/08/2017 at 12:28 PM
RiverWatch is working with ESR to develop an accurate and cost effective way of monitoring E. coli pathogens in our rivers, lakes and streams.
A game-changer solution to New Zealand's freshwater emergency, WWF-New Zealand Conservation Innovation Awards winner the RiverWatch Water Sensor is heading towards commercial market production.
30/08/2017 at 11:14 AM
World Wildlife Fund Chief Executive Livia Esterhazy comments on the need for the RiverWatch water tester in the latest edition of Scuba News:
"From multiple scientific reports, we know that our freshwater is being polluted and our rivers and lakes are in trouble," Ms Esterhazy said. "This is a national crisis and requires a national level response, including accurate and timely water monitoring. Rivers are the lifeblood of our country and communities deserve and need to know the condition of their waterways. Clean, safe waterways are essential for the health of people, wildlife and economy."
See the full article here:
http://nz.thescubanews.com/2017/08/28/wwf-new-zealand-conservation-innovation-winner-riverwatch-making-a-splash/
RiverWatch: 6 days to go on PledgeMe!
29/08/2017 at 12:34 PM
Thanks to everyone who has supported us and pledged so far – we really appreciate it!
We welcome your support to reach our target – tell all your friends and family, and help us to make our water healthy and swimmable.
We are currently working with New Zealand scientists to develop water soluble nitrate and E. coli sensors that can be put in our rivers, lakes and streams to get an accurate picture of what is really going on.
Feel free to email us at [email protected] with any questions, thoughts, or to find out how you can help, and follow us on Facebook at fb.me/RiverWatchNZ to stay up to date.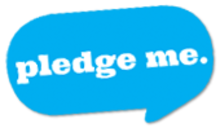 Anonymous pledger
18/09/2017 at 6:49pm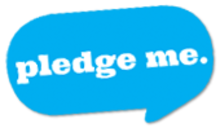 Anonymous pledger
18/09/2017 at 6:48pm
Faizal Kinikar
18/09/2017 at 4:16pm
Kakariki Beer Co.
18/09/2017 at 10:49am
"All the best! from, Kakariki Beer Co. https://www.facebook.com/kakarikibeerco/ "

Kathryn Watson
18/09/2017 at 7:09am

Ines
17/09/2017 at 5:10pm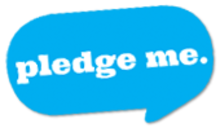 Anonymous pledger
16/09/2017 at 8:32am
Jacky Laverty
15/09/2017 at 5:11pm
"All the best, Grant! Cheers, Jacky"
Tania Strauss
14/09/2017 at 10:52pm
Susannah Aitken
14/09/2017 at 12:32pm

Di Buchan
14/09/2017 at 12:11pm

Alice Tappenden
14/09/2017 at 9:30am

Kevin Burns
13/09/2017 at 9:19pm
"Waikawa River Breathes again."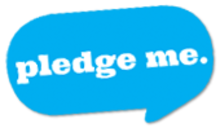 Anonymous pledger
13/09/2017 at 6:42pm

Peter May
13/09/2017 at 3:27pm
Rose Stevens
13/09/2017 at 2:40pm

Kathy Wratt
12/09/2017 at 10:21am
"New Zealand has a clean green image - so lets do what we can to keep our beautiful country CLEAN and GREEN."
Bruce Spedding
11/09/2017 at 3:24pm

Dave Hooper
09/09/2017 at 9:48am

Simon Cullen
08/09/2017 at 9:55pm
Georgi Hart
08/09/2017 at 10:33am

Lloyd Chapman
08/09/2017 at 3:43am

Darrin Serci
07/09/2017 at 11:01am

Seanoa
07/09/2017 at 3:12am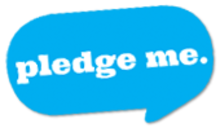 Anonymous pledger
06/09/2017 at 5:00pm

chris fowles
06/09/2017 at 9:41am
"As a water quality scientist/biologist with 40+ years' experience I could assist with field monitoring work occasionally in this area."

Kimberley Collins
05/09/2017 at 4:53pm
"Love your work! Let's clean up New Zealand's rivers. "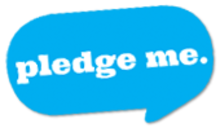 Anonymous pledger
05/09/2017 at 2:00pm
"Its a great idea and is something that will really benefit NZ now and in the future - where is Government support?"
Julie Lamb
05/09/2017 at 8:43am

Kate hanan
05/09/2017 at 7:00am
Followers of RiverWatch – Making a big splash to save our rivers