FRUIT and NUTS UNLIMITED! The Creation of Abundant Food Forests and Community Orchards in Aotearoa
NZ $10,282 pledged
---
131 people pledged
---
Closed
---
NZ $9,999 minimum target
---
This campaign was successful and closed on 22/09/2016 at 9:00 AM.
Make a Pledge
FRUIT And NUTS UNLIMITED! The Creation Of Abundant Food Forests And Community Orchards In Aotearoa
Project 2016-07-22 12:21:36 +1200
IMAGINE A DIVERSITY OF FRUIT AND NUT TREES 

PROVIDING AN ABUNDANCE OF FREE FOOD 

FOR THE PEOPLE IN 
YOUR

NEIGHBOURHOOD!
A quiet revolution is taking seed in communities all over Aotearoa, New Zealand. People are reconnecting with the source of their food and joining together to co-create a range of inspirational food initiatives. 
Fruit & Nuts Unlimited! – The third documentary from the Localising Food Project, continues our kaupapa to inspire, empower and educate communities nationwide. This feature-length film explores perennial public plantings of fruit and nut trees, from open orchards in Waitate to community Food Forests on Waiheke Island.

What we have captured is a definitive documentation of a unique time, place and space…the birth and growth of the food forest movement in Aotearoa, New Zealand.  Preserving a rich heritage of flavourful heirloom fruit varieties to nourish future generations. 
He Tangata!
It's about the people who are creating and sharing this abundance of kai and forming strong social connections along the way. 

YOU can now help US to make this a reality !!!


To pledge just click on the box with the reward you would like or select 'no reward' to enter an amount you would like to donate and follow the steps to verify you pledge.

If you have trouble visit the 'HOW TO / FAQ' on the bottom of this page.
THANK YOU for your support.
WHERE WE ARE AT WITH THE PRODUCTION:
As of July 2016, we have footage of over 50 locations around New Zealand and interviews with leading figures in the food forest, permaculture, open orchard and heritage orchard movments. The storyline follows a winding path of greening the red-zone in the Otakaro / Avon river area of Canterbury post the 2011 Christchurch Earthquakes; branching out into the four corners of the country for inspiration and ideation - korero and kai.
From heirloom nurseries in the far north to heritage harvest festivals in the deep south - food forests, community orchards, heritage collections, supermarkets, co-ops, backyards and common space...these places have been truly inspirational!! Providing a juicy buffet of stories to incorporate into our finished feature-length documentary.  
The post-production of this documentary is halfway there - it's amazing!! - But editing has stalled due to funding. So we need your support to reach $9999 target...
_________________________________________________________ 
 SOME QUOTEABLE QUOTES FROM THE FILM
"A food forest is designed to create an ecosystem that mimics the relationships that are beneficial to humans, animals, plants & insects in a natural forest system." 

Sacha Healey - Feeding our futures Hui
"The most effective way to break down any social or cultural boundary is through food...in order to truly dissolve the sense of separation and otherness we must participate together at all levels of food production, harvest, appreciation and celebration."

James Samuel - Community Food Campaigner.
"We have to go back to the old varieties. These are the important ones for our health and future generations of New Zealanders."

Mark Christensen - The Heritage Food Crops Research Trust
_________________________________________________________ 
The Localising Food Project started life in 2012 with a team of passionate permaculturalists, videographers, digital producers & support crew traveling to the four corners of Aotearoa, New Zealand to connect with communities, teach workshops and film over 200 examples of local food resilience. Since then with your support we have continued to capture a grassroots resilience movement that is about much more than sustainability. In the process we have interviewed hundreds of thought provoking people with a passion for local food initiatives. 
FIND OUT MORE BY VISITING THE PROJECT




Comments
You need to pledge to see this update.
Greening the Redzone - Fruit & Nuts Unlimited
15/09/2016 at 5:04 PM
There 7-days left in our PledgeMe campaign to raise $10k to finish the post-production on Fruit & Nuts Unlimited. CLICK HERE TO DONATE: https://www.pledgeme.co.nz/projects/4733
Above is just part of the story featured in the film. Over the past 4 years we have travelled to the four corners of Aotearoa to capture perennial public plantings of fruit and nut tree. From Food Forests on Waiheke Island to Greening the Redzone in Christchurch. 
"Fruit & Nuts Unlimited!" Not as urgent as "SOS Save Our Seeds"? Believe us, it is!
15/09/2016 at 1:42 PM
Watch the video to learn how Food Campaigner James Samuel got community & council behind the Waiheke Island Community Food Forest Project.
The production of this documentary is already halfway there, and it's amazing!! - but editing has stalled due to funding.  We need your support to reach $9999.  To date we have raised over $3500 and with 7 days today we need your support to share the story with your family, friends & community.

"Fruit & Nuts Unlimited!" takes us from Riverton in the Deep South to Kerikeri in the Far North, visiting great examples of public orchards, heirloom nurseries and food forests of all scales – including thought-provoking interviews about the serious decline of locally grown fruit.  

Many similar messages resound everywhere – here's a few…

The wholesale chainsawing of established orchards to make way for new housing developments

The modern commercial trend towards the removal of time-proven hardy fruit varieties in favour of fertiliser & pesticide dependent trees - "Brand Name" varieties owned by big corporations.

The vital importance of bio-regional nurseries to propagate heirloom treecrops which are suited to the conditions of their area.
Some calls to action we show happening around the country are:
 A reclaiming of the commons with the planting of legacy projects that will produce abundant free fruit for generations to come.

Community groups working in partnership with local councils to manage shared space.

Grafting & propagation of special heritage varieties - we show you how!
 
Sarah Nelisiwe Nicholson
22/09/2016 at 8:48pm
Carol Henderson
22/09/2016 at 8:42pm

Victor MacGill
22/09/2016 at 8:35pm

grayham
22/09/2016 at 8:26pm

Kate
22/09/2016 at 8:18pm
"Independent organic shops support local growers :)"

Thomas Guethler
22/09/2016 at 7:57pm

Sacha Horton
22/09/2016 at 7:51pm

Caroline Banks
22/09/2016 at 7:46pm
Rico Humphreys
22/09/2016 at 7:46pm
"As the producer of this documentary I have seen the power of the story we have captured and cut thus far - thank you $10000 we made it!!!"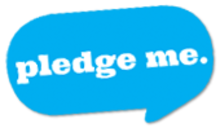 Anonymous pledger
22/09/2016 at 7:45pm
"It would be lovely to see fruits & nuts growing every where in locals, for locals. Let's do it! I am ready to help."

Sue Binns
22/09/2016 at 7:44pm

Floyd
22/09/2016 at 7:42pm

Gloria Forgie
22/09/2016 at 7:35pm

Yana Hoos
22/09/2016 at 7:29pm

Marty Sebire
22/09/2016 at 7:22pm

Caroline Robinson
22/09/2016 at 7:02pm

Sue Gordon
22/09/2016 at 6:56pm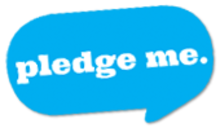 Anonymous pledger
22/09/2016 at 6:45pm

Alice Bulmer
22/09/2016 at 6:41pm

Meliors
22/09/2016 at 6:39pm

Wendy Palmer
22/09/2016 at 6:33pm

Marianne Reid
22/09/2016 at 6:33pm
"You have my full respect for doing this ! Bless you all !"

Matt Morris
22/09/2016 at 6:32pm
"Fantastic project. Can't wait to see it! "

Barbara Folkard
22/09/2016 at 6:06pm
"I hope you reach your goal!"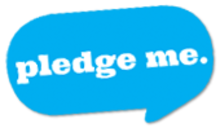 Anonymous pledger
22/09/2016 at 5:06pm

MIchael James Pastroff
22/09/2016 at 4:13pm

Jenni
22/09/2016 at 3:02pm

Jack Marshall
22/09/2016 at 2:26pm
"Yes! I love it!"

aralyn
22/09/2016 at 2:25pm
"yay team!"

B Broughton
22/09/2016 at 12:13pm
Followers of FRUIT and NUTS UNLIMITED! The Creation of Abundant Food Forests and Community Orchards in Aotearoa