SignDNA: a Deaf/NZSL archive
NZ $10,415 pledged
---
85 people pledged
---
Closed
---
NZ $10,000 minimum target
---
This campaign was successful and closed on 27/01/2013 at 4:59 PM.
Make a Pledge
SignDNA: A Deaf::Nzsl Archive
Project 2012-11-15 03:16:02 +1300
The Deaf community's visual history is literally dissolving before our eyes.
Hundreds of vintage films and videos, documenting the history of New Zealand Sign Language and the Deaf community are in urgent need of collection and preservation.
We need your help. 
The SignDNA project has received dozens of donated films and videos (8mm, 16mm) covering the visual history of the New Zealand Deaf Community – from the early 1950s to the late 1990s. 

From this collection, we have identified 50 old film reels desperately at risk from irreparable decay, and we need you to
help save them!
Films collected so far cover an amazing spectrum of categories, listed below.
Sports – NZ Deaf Games, Open Championships, NZ Deaf Rugby, World Deaf Games, prizegiving events, meetings, speeches, Trans-Tasman games.




Education – Jubilee, events, trips, functions, schools, students, meetings, interviews, stories.




Community Events – balls, speeches, socialising, parties, modelling, picnics, events, workshops, awards, conferences.




Storytelling/Performance – sign-singing, stories, jokes, drama/theatre.




Documentary/TV – footage from TV that includes Deaf people/NZSL, interviews, documentaries, film, news, advertisements.




Deaf Organisations/Deaf Clubs – AGM, discussions, history, interviews, meetings, social events, picnics, conferences, openings, launches.




Deaf Youth – camps, leadership training, workshops, socialising, stories.




Maori Deaf – events, early footage of Maori Deaf leaders.




Interpreting – graduations, speeches, presentations, panels.




Sign Language – parties, speeches, NZSL, TC, stories, workshops.




Interviews – life stories, misc.




Other – Deaf women, religious events.
SignDNA - Sign Language Deaf National Archive
SignDNA is a project aimed at preserving the visual history of the NZ Deaf Community. Deaf New Zealanders are amazingly visual people, who use a visual language based on linguistic gestures and movement - New Zealand Sign Language, which is an official language (NZSL Act 2006).
NZSL has no written form. Therefore, while other aspects of Deaf history are available in other formats, such as photos and books for example, film and video are the only methods to capture Sign Language and the rich culture it contains and expresses. 
As the footage ages it is at high risk of substrate decay, called "vinegar syndrome" for its strong smell! This condition is permanent and renders the film unreadable, its contents lost forever. Sadly we have already many donated films as suffering from this blight.
$10,000 is needed urgently to digitise the 50 most at risk films before their contents are lost forever. This equates to $200 per film for professional digitisation, analysis and categorisation, and processing into the archive.
SignDNA's vision
Our vision is to conserve our visual history for all New Zealanders to access, by locating old films and videos from the Deaf community; digitise them into a digital format, and host them in an online archive for all to access for free.
The SignDNA website – www.signDNA.org.nz, to be officially released in 2013, can be openly used for research, personal interest, educational purposes among others. This project will be carried out in collaboration with other digital partners, to help find NZ digital material related to the New Zealand Deaf community that is hidden or buried on the internet or in other archives. This will be a globally unique archive and we hope that others countries will be inspired to follow suit.
Thank you for your consideration, and please feel free to get in touch for more information via email: [email protected]
NB. Screenshots of videos above generously donated by Auckland Deaf Society's Senior Citizens group, Sue Penman, Pam Croskery, and Dulcie McKie. Edited video shown here donated by Auckland Deaf Society's Senior Citizens group. 
Comments
Thank YOU!
27/01/2013 at 4:06 AM
Cutting it extremely, extremely close but SignDNA has achieved $10,415 in pledges! THANKS! We're beyond delighted and grateful to all those who pledged a donation or helped spread the word. Special thanks to Otago Deaf Society and Otago-Southland Deaf Sports Combined for their massive last minute donation of $2K. Ball officially rolling on this project! We'll be in touch tomorrow with our amazing pledgers! xx

No credit card? Worry not!
16/12/2012 at 11:30 PM
FYI: PledgeMe is only able to accept credit card payments. For people wanting to make a bank transfer instead, please get in touch with us via
[email protected]
for our bank details. We will then put up a donation on your behalf online!
Mucho gracias x
One-quarter there!
13/12/2012 at 9:21 PM
To everyone who has contributed to the project, thank YOUUU! We'd bake you all a Christmas cake if we could!
We are now just over one-quarter towards our goal, and we'll get there with YOUR help! Please bear with us while we hammer your phones and inboxes. Perhaps you could contribute as a Christmas present for someone you know? ;)
In the meantime, here at SignDNA, we've been getting down and dirty - going through hundreds of VHS and DVD contributions in recent days with our volunteers. Believe us when we say our history, the history of the NZ Deaf community, is nothing short of awe-amazing!
Hats off to our volunteers, you rock!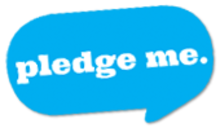 Anonymous pledger
27/01/2013 at 4:59pm

Otago -Southland Deaf Sports Combined
27/01/2013 at 4:54pm

Morvens
27/01/2013 at 4:48pm

Otago Deaf Society
27/01/2013 at 4:45pm

Heather Thompson
27/01/2013 at 4:37pm

Seeflow
27/01/2013 at 4:13pm

Chris & Sarah Blum
27/01/2013 at 12:49pm
Matman NZ
27/01/2013 at 12:50am

Chad
26/01/2013 at 10:06pm

Ramari Dewes
26/01/2013 at 8:40pm

Shannon Morris
26/01/2013 at 6:28pm
Philip Patston
26/01/2013 at 2:25pm

Elspeth Moody and Tim Locker
26/01/2013 at 2:06pm

Raymond Jenkin
26/01/2013 at 11:18am
Leon Wadham
26/01/2013 at 10:00am

Gabrielle
25/01/2013 at 11:22pm

Gabrielle
25/01/2013 at 11:19pm

Teena Jelsma
25/01/2013 at 1:21pm

iSign
24/01/2013 at 3:20pm
Anton Sammons
24/01/2013 at 12:26pm
Brett Harborne
24/01/2013 at 9:33am

Lachlan Keating
24/01/2013 at 8:58am

Julie-Anne and John
23/01/2013 at 11:27pm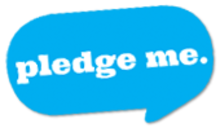 Anonymous pledger
23/01/2013 at 2:00pm

Debi Leahy
23/01/2013 at 9:59am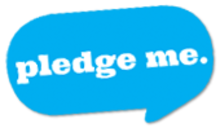 Anonymous pledger
22/01/2013 at 9:02pm

iSign
22/01/2013 at 1:45pm

Shirley Duke
21/01/2013 at 12:19pm

Susan Peters
21/01/2013 at 11:48am

iSign
21/01/2013 at 8:24am
Followers of SignDNA: a Deaf/NZSL archive